Growing older is inevitable...looking older is optional!
Turn back the clock on aging. Age-defying results without surgery and 100% safe and natural.
Look in the mirror and see a younger you looking back!
(Dee) Donna D'labaj
59 Years Young
Glamour Spa Boutique - Owner
Advanced Teeth Whitening & Smile Enhancement!
I have been a devoted anti-aging and beauty enhancement professional in the Dallas and Austin area for more
than 18 years. I truly love what I do, offering one-on-one personal service with treatments specifically tailored
to meet your needs.
"Since 1993, I have continued to study while offering additional services for men and women that will
optimize your beauty and health potential. I am certified in anti-aging and laser aesthetics, permanent
cosmetics, teeth whitening, eyelash extensions, body sculpting, airbrush tanning, cellulite and stretch
mark reduction, bio-medical pain therapy, micro-skin needling and weight loss nutrition.

To this day, I am a student of people, personality, personal growth, development and driven by my own desire
for personal growth and development, I continue to seek out techniques and processes that are on the age of
the anti-aging phenomenon and has always been interested in helping women and men, improve their skin's
appearance and slow down the aging process...not just for today-but for life!
| | |
| --- | --- |
| | |
Great for Home, Salons, Spas, Employees, Clients, Church & Charity Events!
Why not host a Boutique Spa Party in the privacy of your home or business...
Have Lots of FUN!
Get a FREE Gift!
Save MONEY!
Gain a NEW You!

BOOK YOUR APPOINTMENT OR PARTY NOW!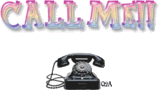 Please call (817) 749-3360
Email - glamourspaboutique@yahoo.com
Gift Certificates Available for All Occasions!
TO TRANSLATE:
Click on arrow below then language and the page will translate.
NOTE: Information here is provided for informational purposes only. It is not meant to substitute for medical advice provided by your physician or other medical professionals. You should not use the information contained herein for diagnosing or treating a health problem or disease, or prescribing any medication. If you have or suspect that you have a medical problem, promptly contact your physician or health care provider.