Make sure you keep a dazzling, glamorous Million Dollar Smile!
BriteWhite is the latest concept in Cosmetic Tooth Whitening. We use the SAME teeth whitening systems
that are used by Cosmetic Dentist, but we deliver our treatments in a relaxed "spa like" atmosphere, at a
fraction of the cost!
A cleaner, whiter smile can take years off and truly boost your self-confidence! If you thought you could
not afford to have your teeth professionally whitened – think again, for just $245 and 1 hour of your time
you too could have a gleaming, Hollywood white smile.
The cost of our affordable LED teeth whitening service is far less than the dentist, where you would expect
to pay $600 and up for the exact same treatment!
Few things inspire more confidence than a beautiful smile full of bright, white teeth. Unfortunately, it's
very difficult to keep your teeth as white as they were when you were a child, because two factors greatly
contribute to stained, dull, and discolored teeth: age and food.
Single & Double Teeth Whitening Service
| | |
| --- | --- |
| | |
BriteWhite is the first professional inside-the-mouth teeth whitening service using LED light emitting diode.
Our LED accelerators are more powerful than any machine on the market. Placing the Blue LED mouth
piece directly inside-the-mouth provides direct contact with the teeth, activating the gel to bleach quickly.
Teeth whitening is not covered by dental insurance because it is cosmetic.
BriteWhite Professional Spa Teeth Whitening
In the competitive world of business great skills, a positive attitude and a willingness to step up and do the
job are all important. And whether we want to admit it or not, physical appearance is important too.
A personable, smile can be incredibly valuable in the business world, and that is why,,,BriteWhite Systems.
A bright and white smile opens doors, portrays confidence and builds self esteem!
Certain foods, such as coffee, tea, berries, red wine, chocolate, and dark sauces, are particularly known for
staining attributes. In addition, caffeine and tobacco can wear away the outer layer of your enamel, which
will expose the darker tissue of your teeth. As we age, our enamel wears off naturally and our teeth
become more absorbent and more susceptible to staining.
However, you should not let any of these factors detain you from having a beautiful smile. We offer custom
teeth whitening treatments tailored to our patients' individual needs. They are safe, effective, thorough,
and can last up to five years. While some whitening toothpastes and home teeth whitening treatments can
help brighten your smile, they aren't as complete as our office whitening treatments and they don't
last nearly as long. Most home teeth whitening products only last a few weeks, but our bleaching systems
can last up to three years.
Also, home whitening products are only effective against certain types of staining. If you have any intrinsic
staining–staining from the inside of your teeth–caused by any trauma, medications, or fluorosis, over-the-
counter teeth whitening will not be able to help. Depending on the extent of the intrinsic discoloration,
teeth whitening can greatly help, although veneers or lumineers may be better suited for your situation.
Getting married soon?
Have a job interview?
Important date coming up?
A big event?
Want to look and feel your best?
Want to take years off your face and smile?
BriteWhite is the ONLY Teeth Whitening Machine...accommodating (2) Clients @ Once!

Sister / Brother / Husband / Wife / Mom / Daughter / Dad / Son / Friend
In-Office Teeth Whitening Services

20 min. session - $125
This treatment will whiten your teeth approximately 2 to 3 shades.
40 min. session - $175
This treatment will whiten your teeth approximately 4 to 6 shades.

60 min. session - $245
This treatment will whiten your teeth approximately 6 to 10 shades.
This is our RECOMMENDED Treatment for most guests!
(most charge $99 for 15 minutes)
According to the Consumer Guide to Dentistry, the national average cost for 60 minute in-office teeth whitening is $650.00!
Pure Minerals™
Enamel Booster Treatment
Introducing our NEW Pure Minerals™ Enamel Booster treatment. It protects the enamel by replenishing
key minerals that our teeth lose over time, especially during teeth whitening treatments. This treatment
hardens teeth enamel, reduces staining, reduces sensitivity, protects against plaque and cavities. It is
highly recommended that people remineralize their teeth a few times a year, especially after a teeth
whitening treatment.
Enamel Booster Treatment - $95

ULTRA BriteWhite PLUS "Pure Minerals"
60 min. BriteWhite ULTRA combination - $395
"MOTHER'S DAY SPECIAL" ONLY $295! (SAVING $100)
Starting with a 60 minute BriteWhite teeth whitening treatment, then adding our 10 minute Pure Minerals
Treatment.

BriteWhite DELUXE Teeth Whitening
PLUS "Pure Minerals"
90 min. MAXIMUM BriteWhite DELUXE combination - $545
"MOTHER'S DAY SPECIAL" ONLY $345! (SAVING $200)
Starting with a special "Whitening Caviar" followed with 80 minute BriteWhite teeth whitening treatment,
and finishing with our 10 minute Pure Minerals Treatment.
MAXIMUM WHITE!
BOUTIQUE SPA PARTIES
Great for Home, Salons, Spas, Employees, Clients, Church & Charity Events!
Why not host a Boutique Spa Party in the privacy of your home or business...
Have Lots of FUN!
Get a FREE Gift!
Save MONEY!
Gain a NEW You!

BOOK YOUR APPOINTMENT OR PARTY NOW!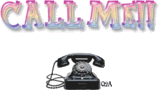 Please call (817) 749-3360
Email - glamourspaboutique@yahoo.com
Gift Certificates Available for All Occasions!
TO TRANSLATE:
Click on arrow below then language and the page will translate.
NOTE: Information here is provided for informational purposes only. It is not meant to substitute for medical advice provided by your physician or other medical professionals. You should not use the information contained herein for diagnosing or treating a health problem or disease, or prescribing any medication. If you have or suspect that you have a medical problem, promptly contact your physician or health care provider.